Technologies are advancing at a rapid pace. 
Detailed monitoring of all the news or innovations is time-consuming for many of us. SOS electronic came up with the idea of t
he DEBATECH e-conference, which can also become a fresh source of current information and trends on the electronic product market for you.
Inspirational speakers from the world of technology
Hundreds of active participants online
1000+ hours of views on YouTube
The incalculable value of lectures.
Did you miss the DEBATECH 2022 conference live broadcasts? Don't worry—we've got you covered! Watch it online:   
Debatech conference attracts open-minded people with a passion for technology. Are you ready to get inspired?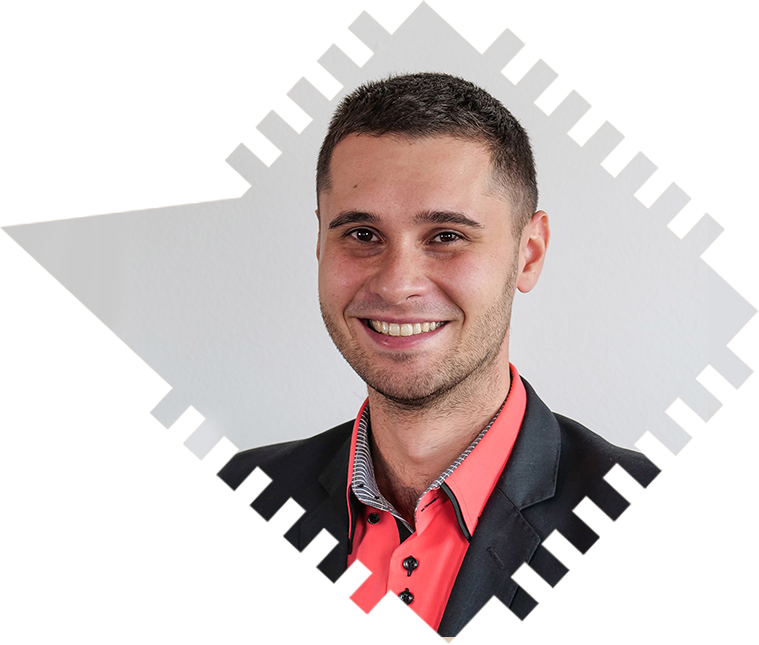 Peter Feciľak
Technical University in Košice, Slovakia
Peter works as an Associate Professor at the Faculty of Electrical Engineering and Informatics, Technical University in Košice. His research activities are focused on communication infrastructures and smart-metering technologies. As part of the university startup CEELABS, he develops HW and SW solutions for the collection, transport, and data analysis in the field of electricity consumption.
Péter Bátorfi
Intelliport, Hungary 
As a program designer-mathematician, he worked in the field of classical IT for almost 20 years as a developer, consultant, and manager in Hungarian as well as the international corporate environments. Since 2008, he has been the CEO of Intelliport Solutions, a provider of IoT industrial solutions, where pioneering solutions are developed, manufactured, and exported to more than 20 countries, while he is working with global companies such as Siemens and CISCO.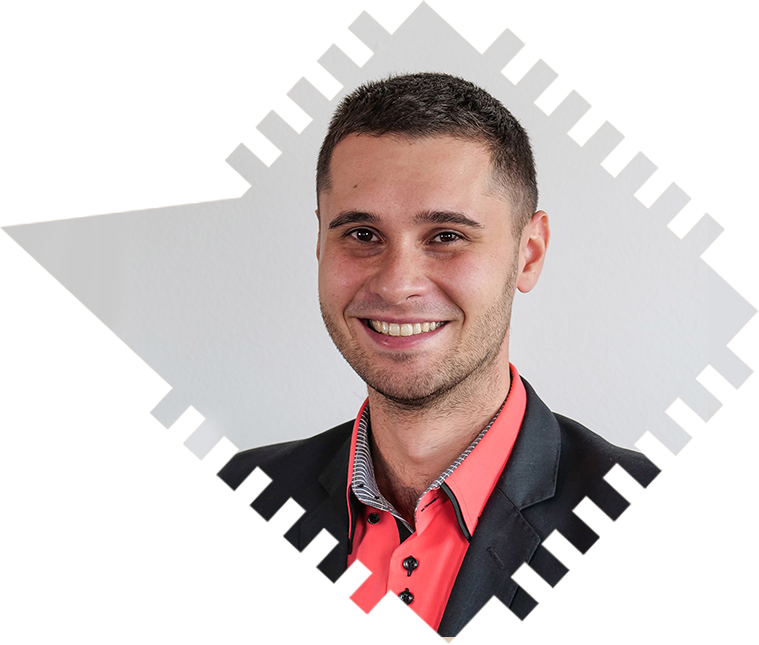 Owen Wei and Daniele Cleri
AAEON Technology Inc. , Taiwan
Owen is Marketing and Business Development Manager, who works closely with ecosystem partners to build AI & IOT solutions based on AAEON edge computing platforms. 
Daniele works professionally with Linux since 2006 and as user since 2000. With 10 years' experience in Embedded Systems, his knowledge ranges from Build Systems like Yocto, to IoT Systems and Architectures, including AI applications on Edge Devices. 
Heliodor Macko
SEAK, Slovakia
Heliodor is a successful serial entrepreneur and technology enthusiast. In 2000 he founded the software company Visicom, where they developed mobile solutions for sales representatives in the FMCG (fast-moving consumer goods) segment.
In 2015, he joined SEAK with the mission of giving the company an international level. In 2018, SEAK introduced charging stations for electric vehicles integrated with intelligent lighting poles, for which they received British Embassy Green Tech Awards 2021.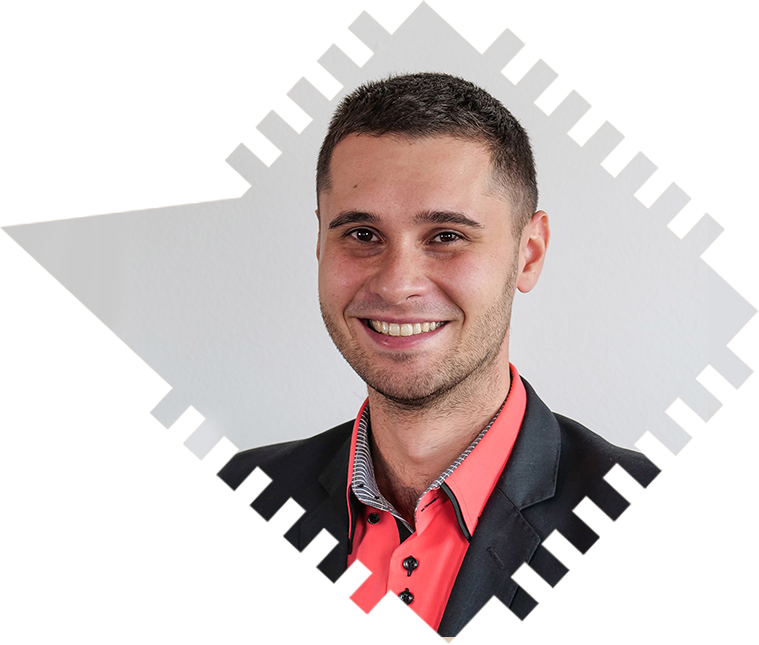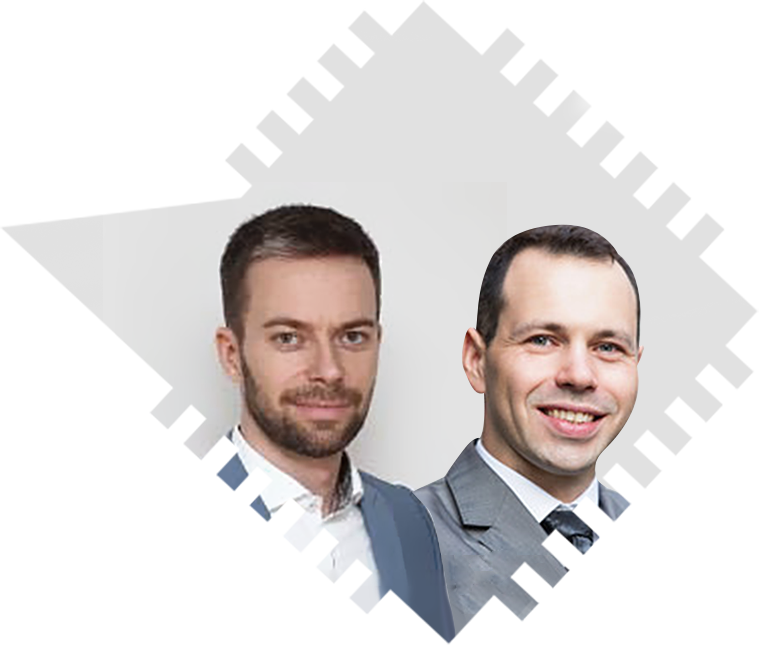 Igor Ginzburg and Mark Schoppel
Traco Power Group,

Switzerland
TracoPower is a Swiss company with headquarter based in Zurich. As a leading power supply specialist with more than 30 years of experience, it is dedicated to the design and manufacturing of high quality DC/DC and AC/DC power conversion products. 
Igor Ginzburg works in Traco Power as Area Sales Manager and Mark Schoppel is a project Engineer of Customized Power Supply.
Antonio Rubino and Marco Gysel
Sensirion AG,

Switzerland
Sensirion is the expert for environmental and flow sensor solutions that improve efficiency, health, safety and comfort. Sensirion employs around 1000 people at its headquarters in Stäfa, Switzerland and in numerous international subsidiaries. Antonio Rubino is Product Manager for Particulate Matter and Environmental Combo Sensors, while Marco Gysel works as Business Development Manager for Clean Indoor Air.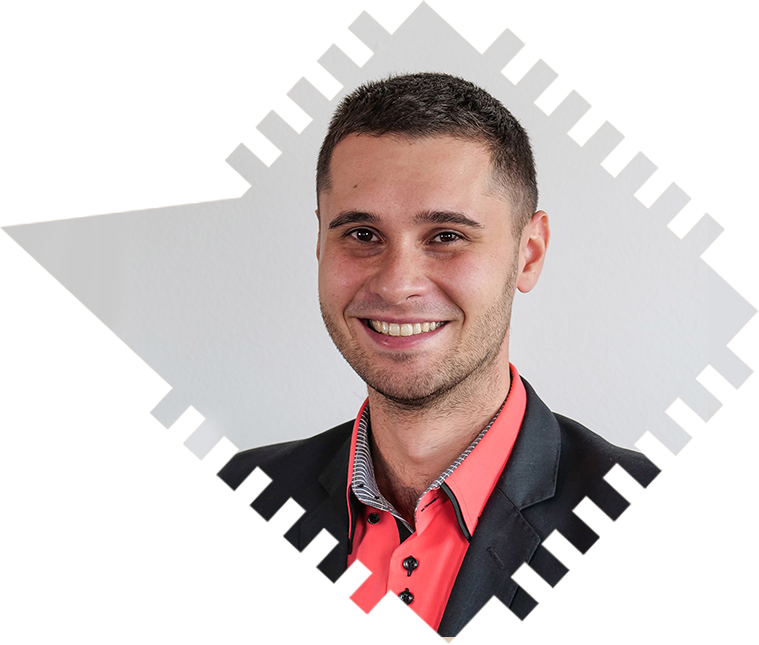 Michal Sojka
Czech Technical University in Prague, Czechia
Michal is an assistant professor at Czech Technical University in Prague.
He works in the area of embedded systems software with emphasis on operating systems, real-time control, robotics and safety.
He cooperates with many industrial partners including Škoda, Porsche, Honeywell or Nvidia.
Bystrík Míček
WERKEMOTION s.r.o, Slovakia
Bystrík established R&D Design studio WERKEMOTION in 2013. He is a CEO and remained also a Design manager in the company. The company has international clientele and the greatest projects which are the most proud of are for example the Bahart New Fleet of Ships in Hungary, Albertina River Cruiser which is located on Danube and transport from Germany to Ukraine.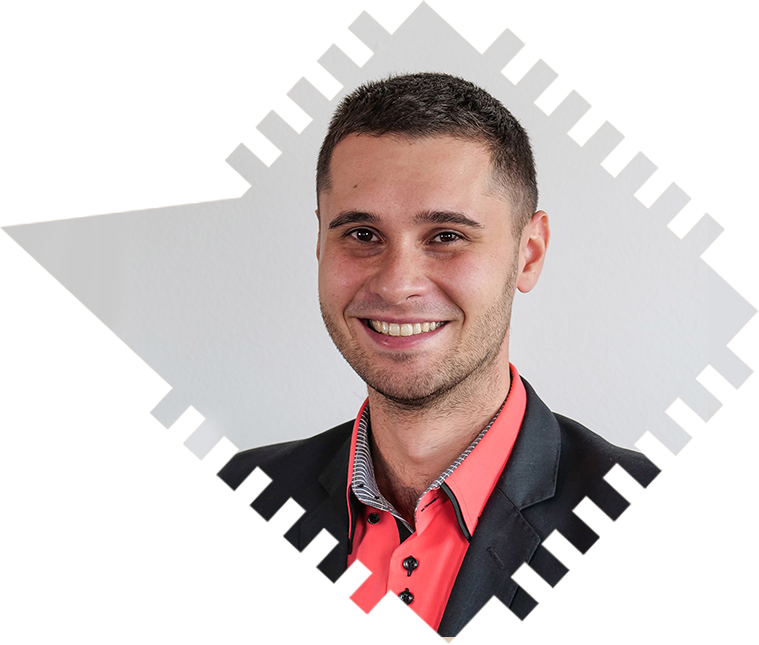 Roberto Moledo
Lantronix, California
Robert is a Lantronix Field Application Engineer based in Barcelona, Spain. With his strong background in intelligent IT & IoT solutions, he is linked to the IoT/M2M sector and projects involving Lantronix's Cellular and Telematics Gateways. Robert continues to expand his expertise with a focus on Lantronix's Embedded Connectivity and Compute product offerings.
Renewable Power Sources for EV Charging and E-mobility: Opportunities and Outlook
Retrofitting EV charging infrastructure: challenges and solutions
Smart Street lighting solutions: is this the green answer for increasing energy costs? Creating a EV public payment chargeback plan.   
CEELAB, university startup
MeriTO – Measurement, and Analysis of Consumption in Real-Time
Today, a 15-minute performance profile is no longer sufficient. Fine measurement up to the real-time level, with immediate availability in the cloud, is the basis for support services that can use machine learning techniques to recognize electrical appliances in the process of their use.
They can thus help to better understand the behavior of the monitored object or help identify non-standard situations.
I would like to provide an insight into the architecture used with cloud data processing and appliance recognition techniques for single-point non-invasive measurement.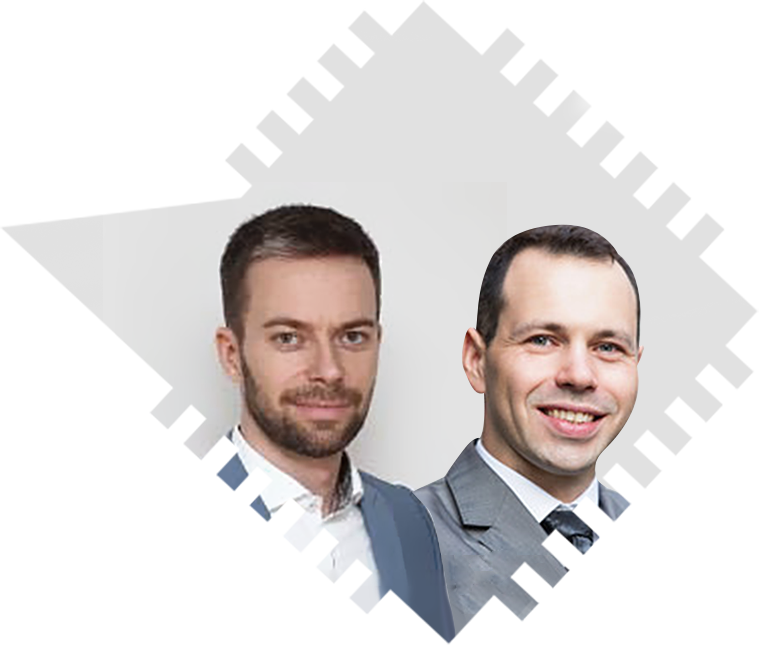 Igor Ginzburg and Mark Schoppel
What Limits Every Power Supply?
The electronics sector has continued its strong growth in 2022 after breaking records last year. It is very important to supply the electronic equipment with robust and efficient power supply modules to keep this significant growth.
Therefore, the designers of electronic equipment must understand the main physical limitations of power supplies. What are power losses and how can we minimize these losses? What are the trends for managing these losses? Traco Power presentation will show and explain the theoretical basis, possible solutions and future trends to minimize the power losses and optimize the electronic applications.
IoT Explosion – NB-IoT and LTE-M Technologies in practice
Industrial digitization has been in full swing in recent years, especially in the sector of utilities and transport. The explosion of this long-awaited process was preceded by important technological innovations.
Digitization cannot exist without communication and industrial digitization without robust and efficient communication. That is why the introduction of Low Power Wide Area Network (LPWAN) technologies, including NB-IoT and LTE-M based on 4.5G to 5G mobile networks, was crucial. What are the advantages and limitations of these technologies? What are the most common examples of use? How is this solution structured and what are the critical components? The presentation also shows the implemented products and solutions based on these technologies from the areas of Smart City and Smart Metering.
Owen Wei and Daniele Cleri
AAEON

 Technology (Europe) B.V. 
How to Expedite Robotics Development
Robotics development doesn't have to be difficult.
For those who are just learning to take their first steps with machine vision and deep learning in robotics, Owen Wei and Daniele Cleri from AAEON Technology will show you how you can expedite your robotics development with the autonomous mobile robot solution kits from AAEON. Join us as we will show you the cutting-edge technology that is streamlining the development process while saving users both time and money.
Antonio Rubino and Marco Gysel
Get the Full Air Quality Picture With a Single Sensor Solution
The COVID-19 pandemic has demonstrated the importance of clean indoor air to public health. While there is a broad consensus on the importance of air quality, the question on how to best quantify it remains controversial.
This talk illustrates the impact of the most relevant air quality parameters and how they can be measured. Further, recent advancements in technology that enable accurate measurements with the all-in-one air quality sensor solution SEN5x are presented.
WERKEMOTION design studio
The Development of Industrial Design and its Impact on the Product and the Brand
Industrial product design and the design itself is a dominant element that significantly contributes to the increase of the success of the product portfolio and the brand itself. How does product design develop? How do designers collaborate with other engineers during the development process?
How does the design reflect the needs of users and the expectations of decision-makers? The development of product design is based on a strict methodology of process, analysis, identification of unique selling points and functionalities and other benefits that a product is intended to offer. Industrial design has a very direct impact on increasing product sales, lowering the production price versus increasing the added value and even reducing waste in production or in use.
In the presentation, you will learn how and how long it takes to develop an industrial product design, what the whole process involves, how and with whom the designer collaborates during the development, how the design influences the success of the products, and how it implements technical and business requirements.
Czech Technical University in Prague
Software-Based Methods for Peak Temperature Reduction of Modern
Multi-Core Chips in Safety-Critical Applications
Demand for high-performance computing leads to the adoption of modern Multi-Processor System-on-Chip platforms in domains such as avionics or automotive, where many applications are safety-critical.
To fulfill the safety requirements, it is vital to avoid the platform's overheating. In my speech, I'll be presenting several software-based methods that can be used to reduce platform temperature and still be applicable to systems that are
subject to safety requirements. I'll present our results and methodology on platforms NXP i.MX8 QuadMax and NVIDIA Tegra X2. We target systems with static ARINC-653-like scheduling and prototype our methods on a Linux-based OS. Some methods can achieve significant temperature reduction (12%) when compared to other commonly used techniques. 
Moreover, the techniques can be used in design space exploration for finding trade-offs between platform temperature and other performance parameters.
Today's Solutions for Tomorrow's IoT Challenges – Lantronix
Lantronix is a global provider of software, hardware, and services with 30 years of experience in the challenges and solutions for networking at the IoT Edge.
Learn about our solutions through use cases and discover the full range of tools from experts in the field. From software to collect and analyze data to connecting and controlling with hardware that provides networking solutions in various verticals markets including Industrial, Connected Healthcare, and Smart City applications.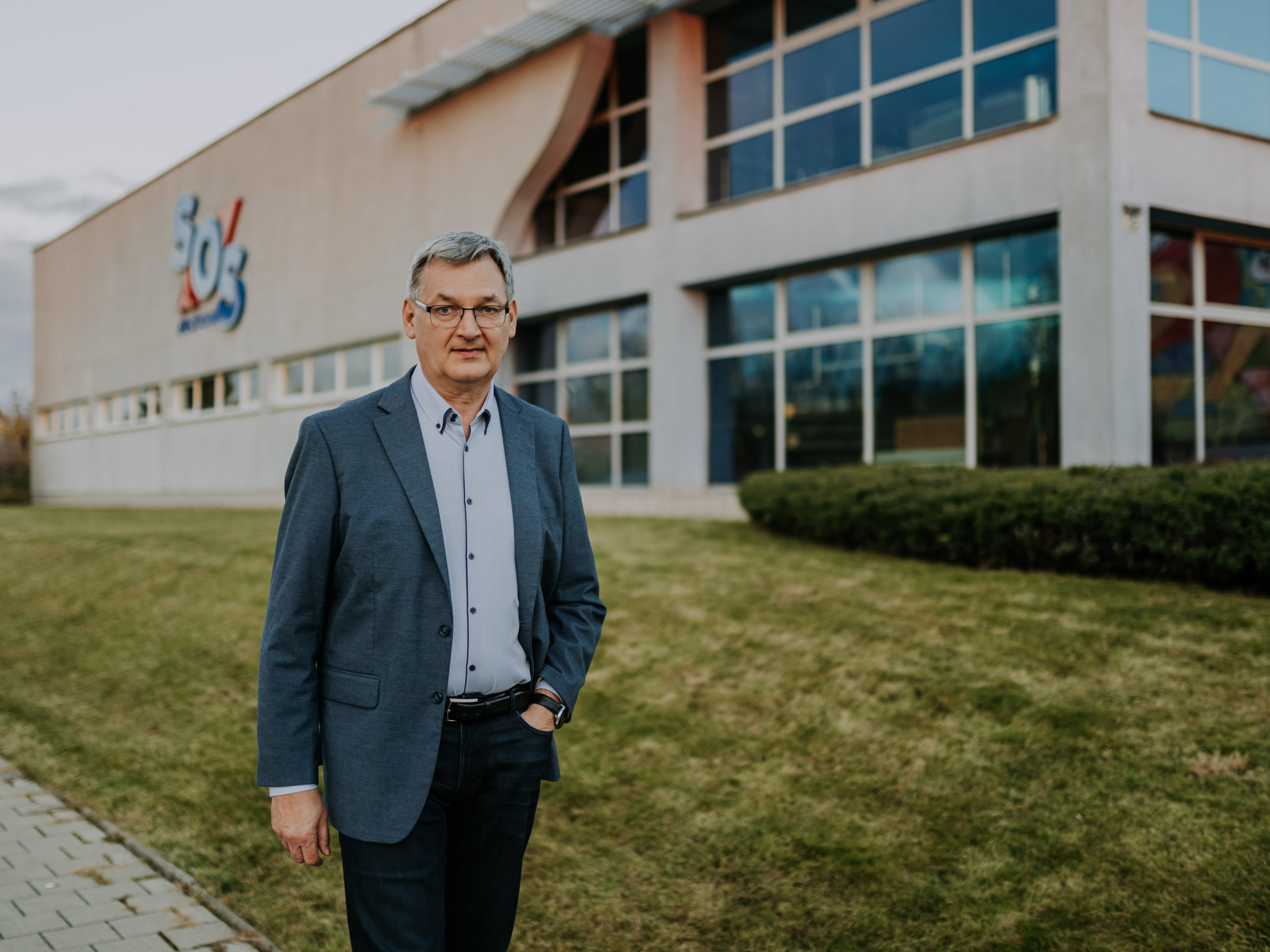 Our goal is to offer the latest technology information and make it understandable to anyone interested in technology trends.
"We have become part of the production of electronic products practically from the stage of their development up to the final result.
But not only as a distributor. We are a specialist who monitors trends on a daily basis, who advises customers and brings them valuable experience from other sectors of development.
As there is a great hunger for this information on the market, Debatech is a tool for us to satisfy this unquenchable request"
says Ján Seszták, CEO of SOS electronic…
We've adjusted the program so that all of you can find your inspiration.
The speakers will share their development experience with you. They will bring know-how that can move your project as well. They provide groundbreaking information in the area that may be relevant to your business.
Are you excited about new technologies and information even now? Can´t wait for October?Watch the latest best presentations: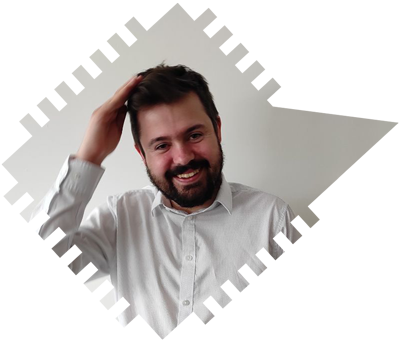 Dôležitosť vzdialenej aktualizácie firmvéru a distribúcia kľúčov v IoT sieťach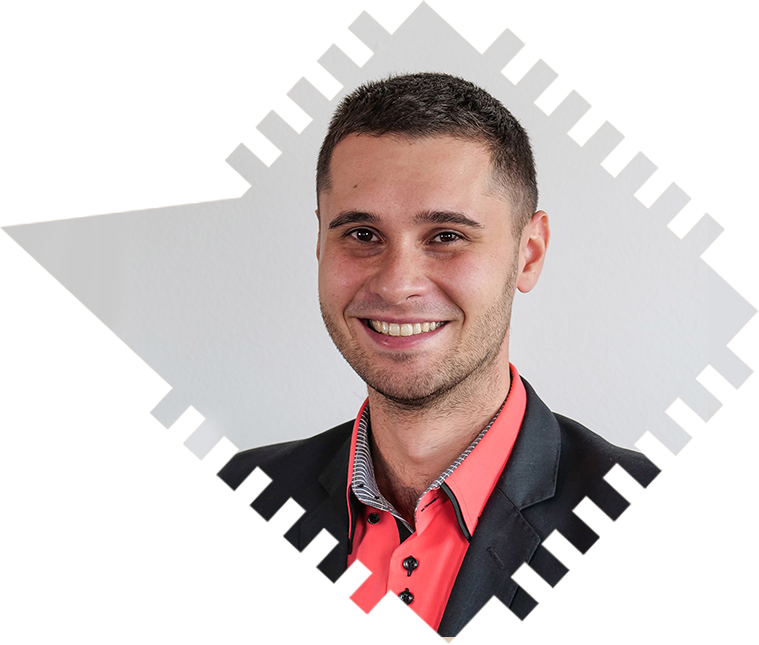 Využitie Artificial Intelligence v koncepte Industry 4.0 Digital Twin v priemysle
General Mechatronics Ltd.
Piac átalakító IoT technológiák a távoli adatgyűjtés és nyomkövetés területén